IN THE NEWS
New Jersey Solar Developer's Virtual Training Program Creates Hope and High-Paying Jobs
May 27, 2020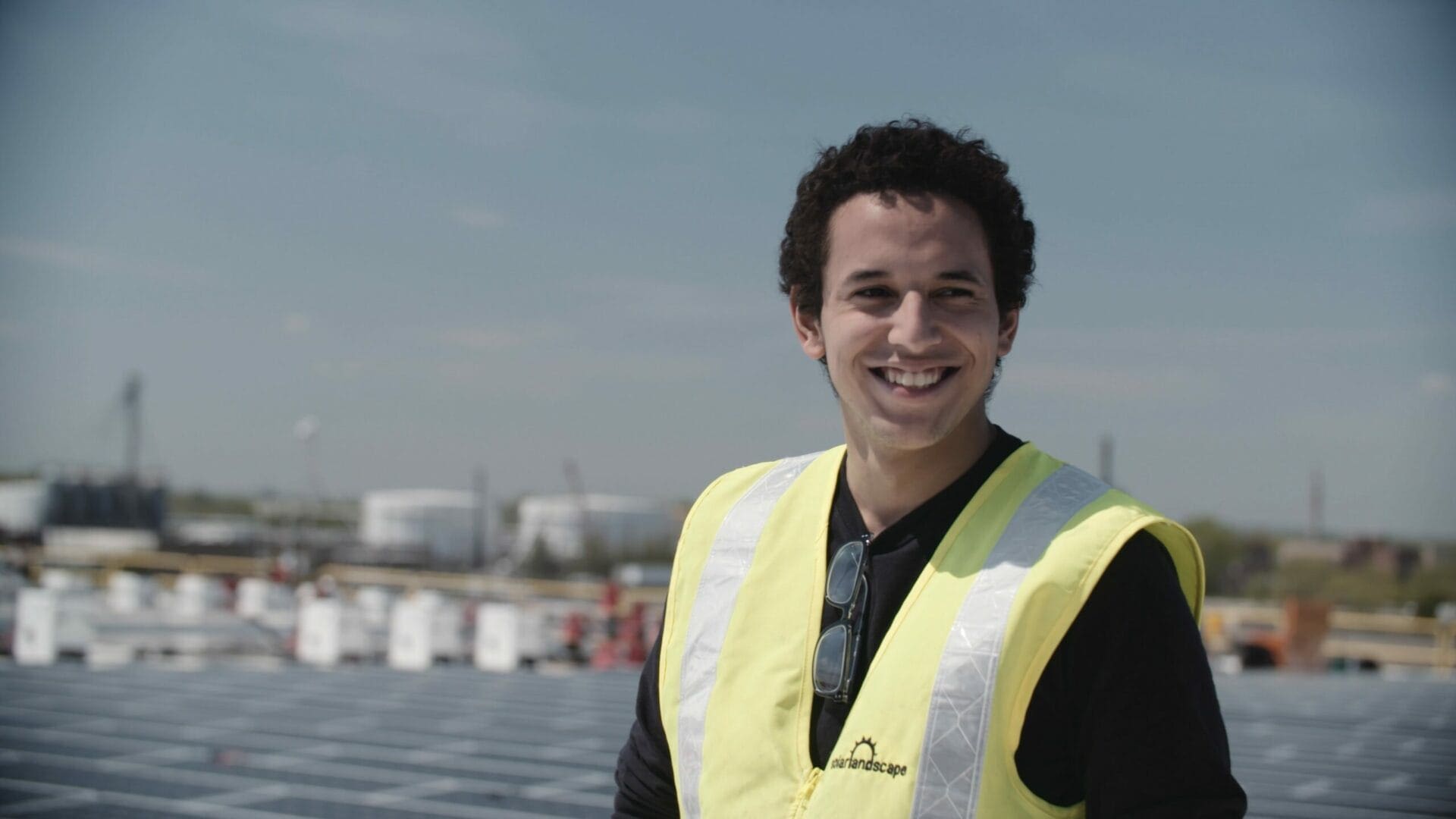 Up until mid-May, 21-year-old Emmanuel Tolentine of Scotch Plains, New Jersey worked as a cashier at QuickChek — a job he says was less than satisfying.
Now he's finishing up a two-week trial run with Asbury Park-based solar energy developer Solar Landscape, which just launched its free virtual jobs training program on May 1. The state-mandated wage for one of Solar Landscape's solar panel installers, the gig Tolentine is on track to get, is $63 an hour.
"When I heard that, I was like, 'What am I scanning people's stuff for?'" Tolentine says.
So far, Tolentine is one of 68 students who have passed through Solar Landscape's 40-hour online training program, which is offered on a rolling basis. The company aims to train 120 students by the end of the year, and hire 20 of those students to support its participation in New Jersey's statewide community solar initiative, currently in its pilot phase.
The community solar program, which announced its approved projects in December 2019, allows for selected developers to create projects that specifically serve households with low-to-moderate incomes.
The community solar model is designed to make solar power accessible to those who are unable to install panels on their own roofs — whether that's because they rent, can't afford roof repairs, or don't live in a sunny area. Instead, households purchase subscriptions to off-site solar arrays and in return, receive credits on their electricity bills for providing clean power to the grid.
‍
Have a question?
Ask away! We can help answer all your commercial rooftop and community solar questions here.